I made this post because a member of the forum asked me to share my home made pedals.
First of i must say the design isn't mine i came across this article:
http://www.virtualr.net/guest-article-c ... dal-review
Because i really like the design. But the price is too high for my budget, so i decided to build them myself which i also enjoyed allot

.
The pictures (phone quality sorry

)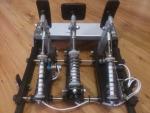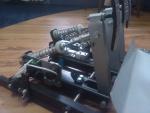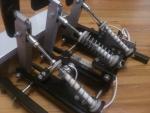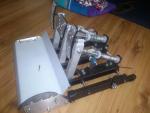 The load cell is coming from Ebay i believe it was 50kg.
The inteface board is coming from leobodnar
http://www.leobodnar.com/shop/index.php?main_page=product_info&cPath=68&products_id=183
If someone need more information i will try to answer.