Color changing plugin

The tire gauge plugin is only available with windows XP and up or the GDI addon of Microsoft.
It will display a custom picture in another color in dependence of the input value. You can use it as temperature display or damage feedback.
As described in the analogue gauge section you have to choose a color of the not needed background of the picture.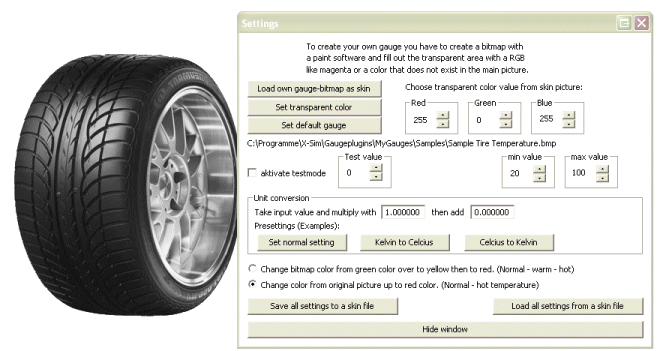 Here you see the changing color of the tire demo:




After you have finished the gauge display, save the setting file in the "myguge" directory or one if its sub folders.
Then you are able to load this setting file in the gauge dashboard editor and create a big sized dashboard which will be started with the game.
Continue here for the general setup.