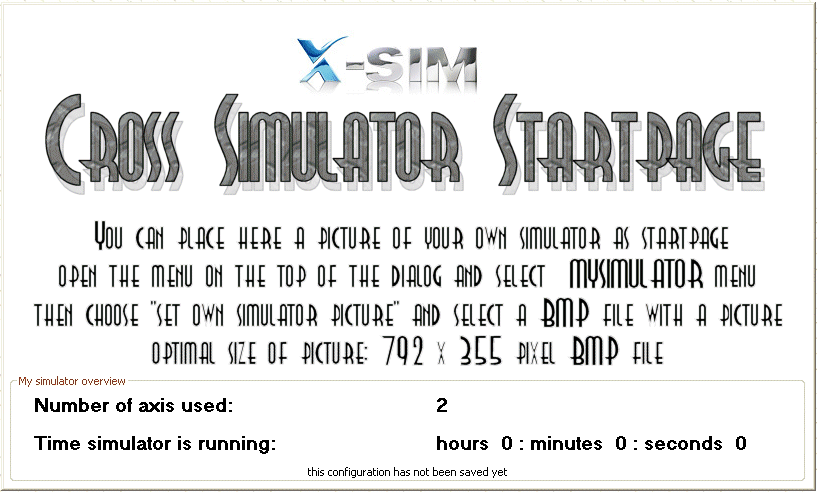 The My Simulator page is the startup page of the software. It will show you the current loaded profile and some general information's about your simulator. This page can be individual modded for your personal simulator. You can place her a picture of the simulator with more information's or pictures with numbers to specify the simulator number if you own more than one racing simulator for team play.

HowTo change picture

You have to build a BMP file with the size of 792 pixel width and 355 pixel width. You can load other sizes, but then this picture might be resized very bad and is not not well shown. Use a paint software you like. Gimp is a good start.

Go to the top dialog menu and select the "MySimulator" menu followed by "Set own simulator picture".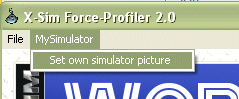 You will be asked to select the picture for the front screen.
Please insure that this picture will be there every time. Use the "My Profiles" folder in the X-Sim2 installation directory to insure the picture cannot be deleted.